Repairing bridge
In March 2023, cyclone Freddy raged across Malawi. Kwanjana was also hit hard. The heavy rains destroyed part of the road and bridge to Kwanjana. It was impossible to reach Kwanjana by that road.
For a Change is working on a sustainable solution to prevent this from happening again in the future.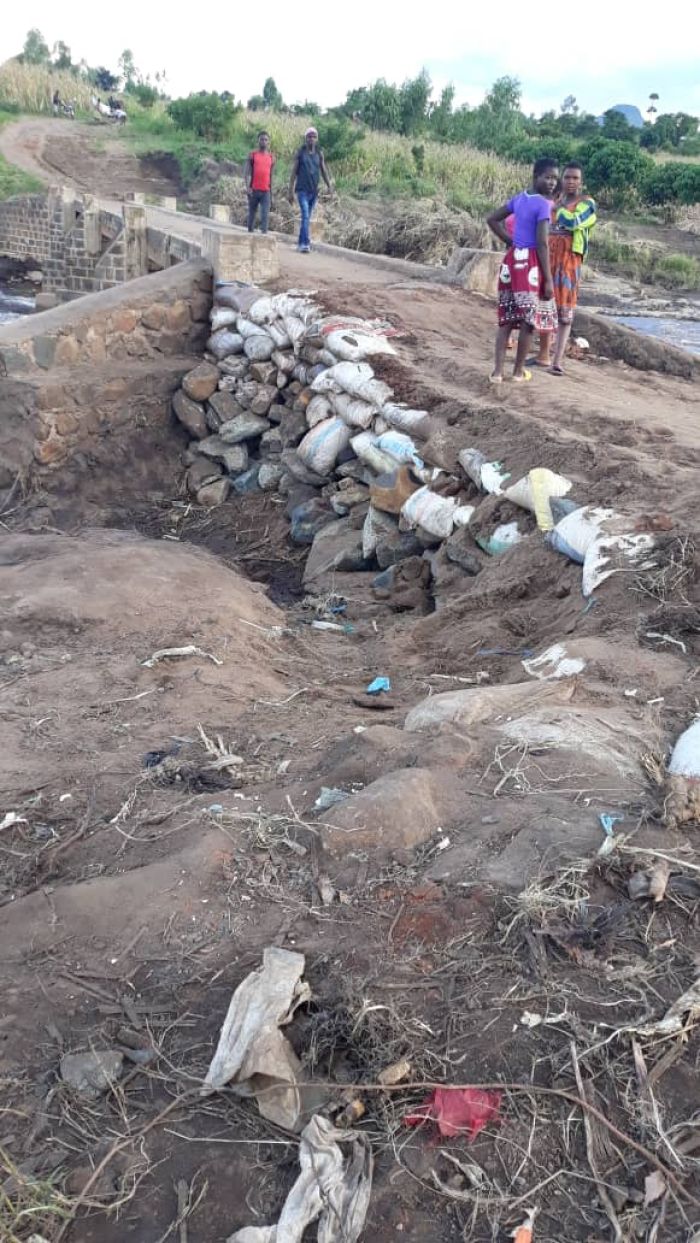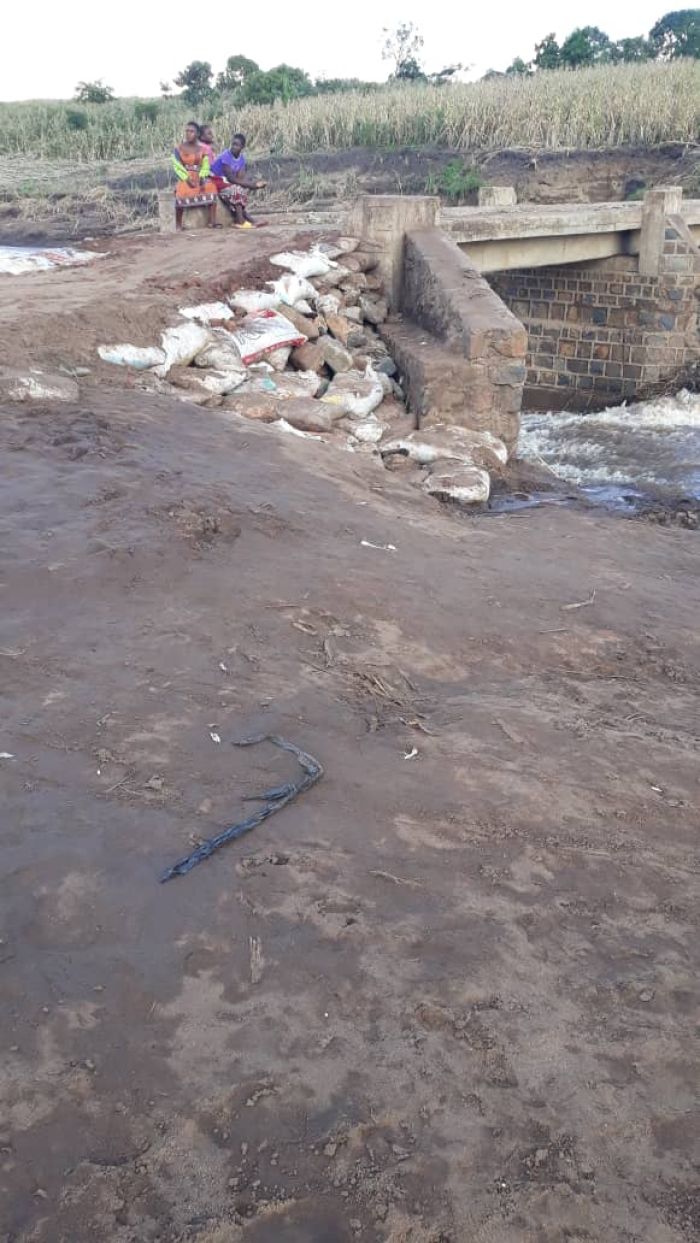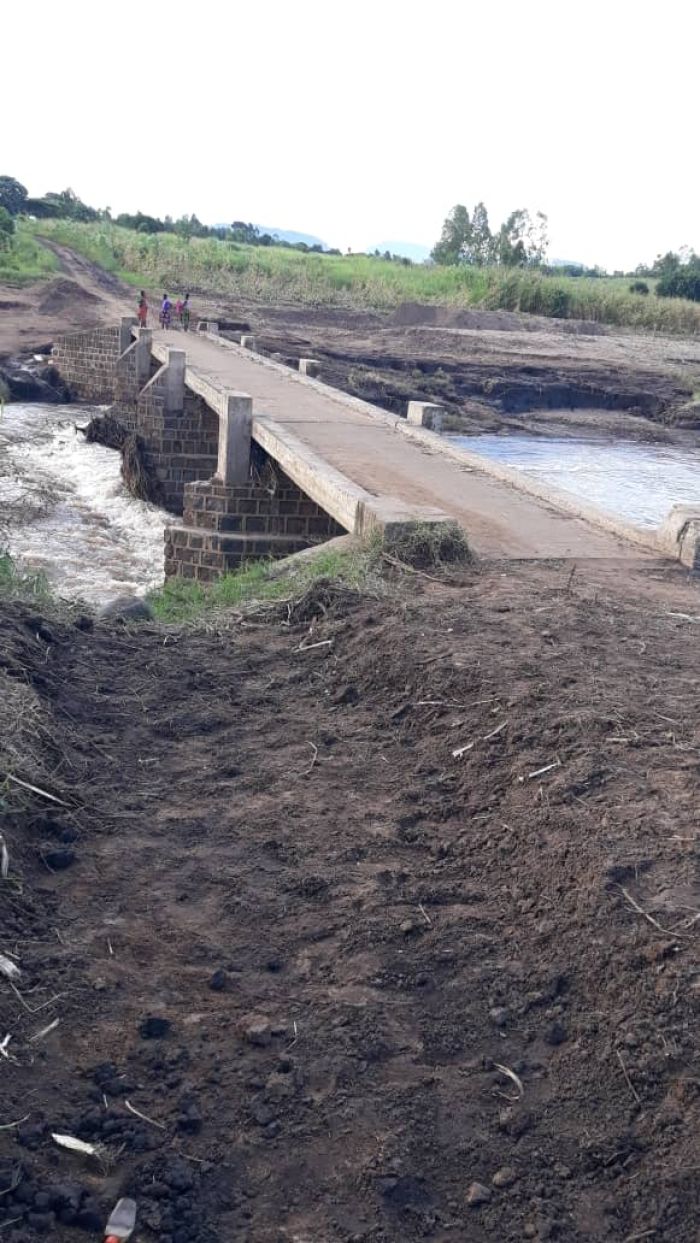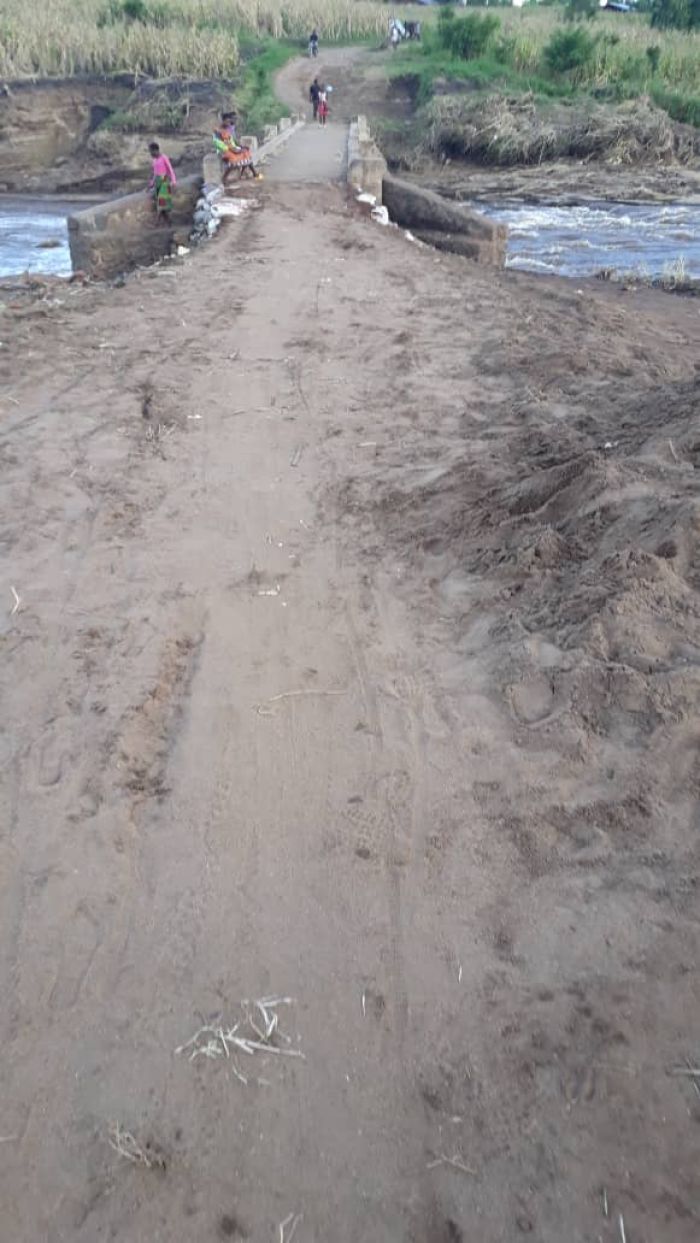 The village chief and a large group of Kwanjana residents first worked hard to make a temporary solution for the bridge so that the road could be used again, at least for now. Meanwhile, funds could be raised and a plan of action for the final repair could be made.
We are very grateful to the people in Kwanjana for making this happen!
Repairing bridge and road
In May 2023, we were able to start repairing the bridge. With stones and cement, the side of the bridge and road was made solid, so that during heavy rainfall, the water cannot break the road again. A gutter was also constructed to drain the excess rainwater.