Child sponsoring
The Foundation has set up a child sponsoring program, in which children are included that come from the poorest families of Kwanjana. When a child is sponsored, they are placed in the nursery school, where they receive education and food two mornings a week. Besides this, we want to expand the program with the offering of a lunch meal. Step by step we will invest more in the child, depending on financial resources. Our goal is working towards 5 programs:
Guidance program
After school, in the holidays and on special days, the children come to the For a Change centre for extra guidance, Bible stories, possibilities to discover and develop talents, games, et cetera. In this way, we can give shape to our Christian vision: sharing the Gospel and share our love and hope with those children.
Education program
The child is part of the education programs of the nursery school. It is important to us to give qualitatively good education. Therefore, we use a method, which was developed by education specialists and that was made especially for Malawian children. By means of a student-follow-system, we will be able to keep track of the development and behaviour of the children.
Health program
In the health program, children will be checked on a regular basis. In emergency cases, we will give the children the medical attention they need. In special cases, the sponsors of the children will be consulted.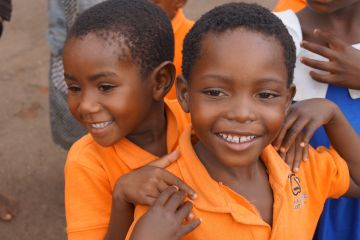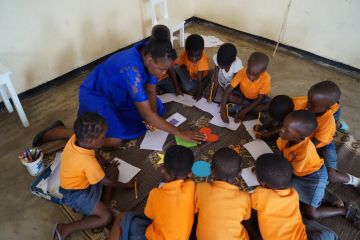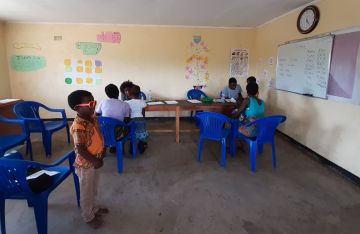 Food program
The food program is there to defeat hunger. Some children come to the nursery school on an empty stomach. Learning and concentrating is very difficult in those situations. We will start handing out porridge at 10.00 in the morning. The next step is introducing a lunch meal. In this way, we contribute to a good and healthy development of children.
Home-care program
It is important that we are aware of the home situation of the children. We plan to visit the children a couple of times per year, together with the volunteers from Kwanjana. Besides this, we will provide the children with things they need, such as hygieneproducts and clothing.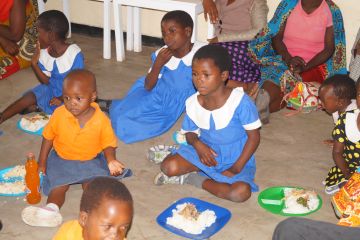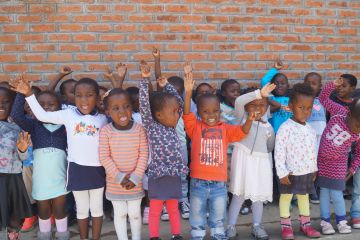 The child sponsoring program gives children from Kwanjana the chance for a healthy and positive future. We would like to expand the project. For this reason, we are looking for new sponsors. Would you like to help a child, or would you like some extra information first? Please leave a message.
Velden met * zijn verplicht